Huh, I nearly missed it!
50 followers, amazing, thank you so much!
And as a small thank you I offer my first Giveaway!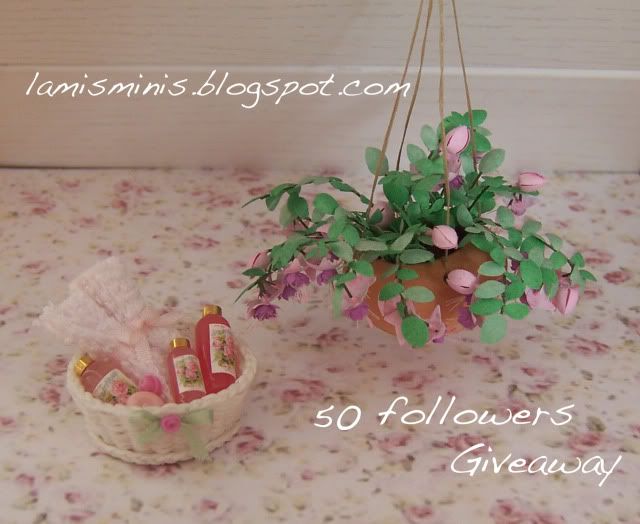 A small shabby basket with bottles and towels
and a pink-purple fuchsia!
You need to be a follower of my blog
and please leave a comment on this post.
It's not necessary to mention the giveaway on your blog to win,
but it would be very nice if you do so :)
The giveaway ends on november 30th.
I will randomly draw one name and announce it right away.
So have fun and good luck!